Primitives. Hey! What do you mean by "Primitives"?!
According to Giszter et al. (2010), the "term 'primitive' may best indicate the idea of a set of building blocks or developmental bootstrap elements that is used in a constructive or compositional fashion" from which "larger modules can be made."
Thus, these primitive building blocks can be hypothesized to define modules of muscle activations that are a combination of basic patterns and weights distributed to the muscles composing the module (see Lacquaniti et al. 2012).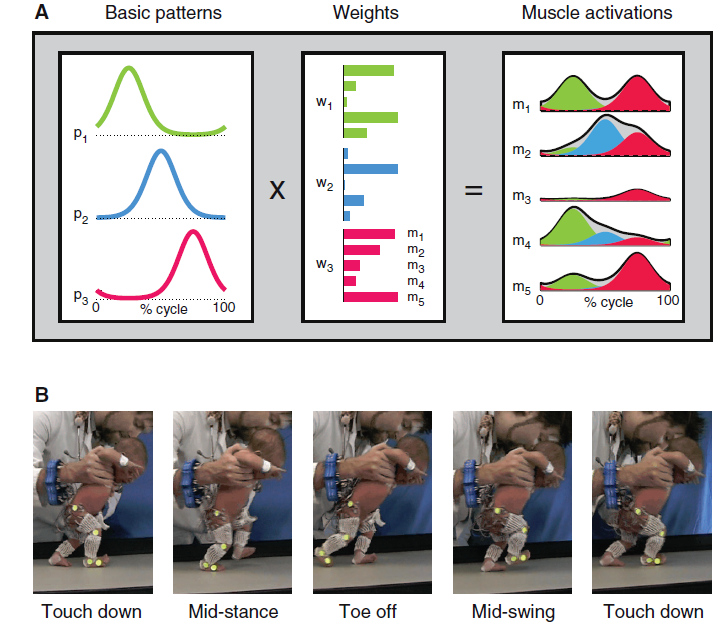 Fig. 1. (A) Schematic of motor modules (m). Simulated example of muscle activity profiles as weighted (w) sum of basic patterns (p): mi(t)=Σjpj(t)wij. The outputs of the first (green), second (blue), and third (magenta) modules are summed together (i = 5, j =3) to generate overall muscle activation (black envelope). (B) Illustration of a step cycle in a 3-day-old newborn.